Unleash Your Business Brilliance with The Most Brilliant Bundle of All Bundles
How would you like to: 
✅ Fast-track your business success because you have a bunch of proven new tools to shortcut those things that take aaaaaages to do?
✅ Have access to tools and templates that streamline your operations and make you look super profesh and efficient?
✅ Save time so you can binge your fave Netflix show in the middle of the day [or something else you never have time for]?
⛔️ Without the HUGE price tag [come on, this IS Black Friday!]?
Well, stop imagining my friend – because The Most Brilliant Bundle of All Bundles is here, and it's designed with you in mind.
I'M ALL IN FOR THE BUNDLE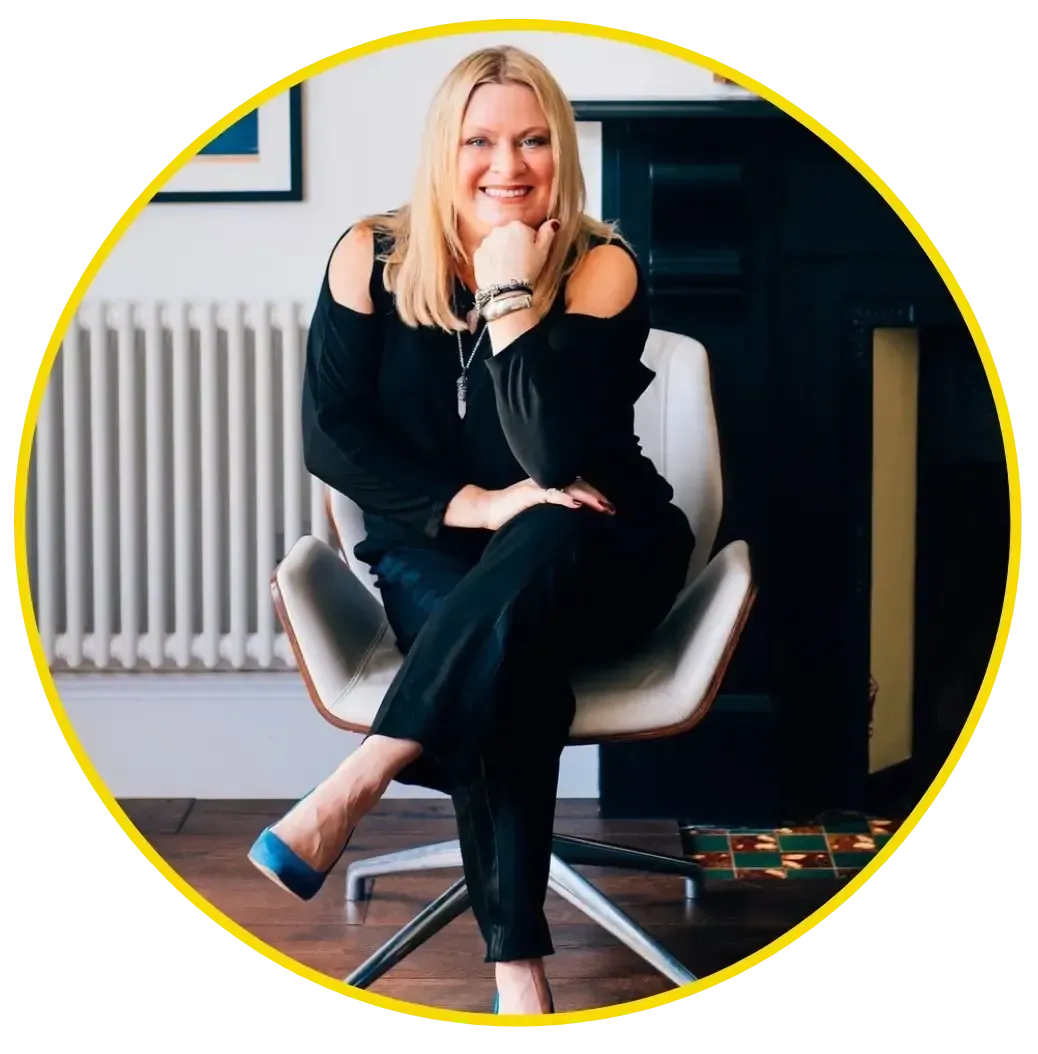 Ready to

amplify your business

brilliance

without breaking the bank?
Join me for a game-changing Black Friday offer - The Most Brilliant Bundle of All Bundles, AKA The BBB.
This bundle is a treasure trove of Online Business Tools and Templates, valued at a whopping £3000 [like ACTUAL value, not 'let's stamp a ridiculous inflated price on and hope nobody notices' value].
And it's just £147.
BUT this price will disappear at 5PM on 27th November.
GET YOUR ULTIMATE BUNDLE OF JOY HERE
This Is What Some Of Our Clients 
Say About Our Tools & Systems...
"Her structure and systems are making so much sense to me and make me feel like it's totally achievable. Goodbye overwhelm."
Kirsty Wick
"Thank you so much. I set the intention to commit to working through your strategy workbook and just had my aha moment, the reason I do what I do, and felt such a rush of passion flood through me. In deep gratitude to you."
Nicola Lucie
"Since incorporating Gemma's tools into my existing programs, my clients have experienced fantastic results."
Shereen Hoban
"What it's giving me on top of all that, is not just the tools and training so that I can take my business to the next level, but also the ultimate confidence to do it!"
Karrie Stringer
But why choose this when there's a
plethora 

of Black Friday offers out there?  

 
Well, allow me...
You've likely received a whole bunch of emails and newsletters this week promising the world. 
Some will give you the world. Most won't. 
I'm giving you the world, the moon and the stick.
You see, this bundle is more than just a bundle – it's an integral part of your business life, a go-to resource that will genuinely help you move your business forward and looking super efficient and professional while you do it.
You're investing in tools and templates that have created real results, not just flashy promises.
So why choose The Most Brilliant Bundle of all Bundles over the sea of Black Friday offers?
Because we're not just offering a bundle – we're offering a new suite of game-changing tools for your business.
Hello uplevel.
GRAB THE BLACK FRIDAY BUNDLE HERE
So, what do I get for my £147 then? 

Well, let's look at that in more detail shall we? 
Hey there, I'm

Gemma Went
Founder of The Lighthouse, an experienced Online Business Mentor and Certified Mindset and Energy Coach to online coaches, consultants, experts and entrepreneurs who know they were born to create incredible change in their own lives and the lives of others.
After growing a sustainable, profitable online business over the last decade - and creating an interesting story as I did it, my chapter now is all about legacy.
I've helped thousands of online business owners create success, I've spent thousands of hours mentoring and training and I've created millions for myself and my clients.
And I want to share my tools, templates that helped me get there. 
GET THE BUNDLE HERE
Have Questions?
Here's the answers. If you want to ask anything else then click the chat icon at the bottom of this page.
How can I access this bundle after purchase?
What if I'm not satisfied with the bundle? Is there a refund policy?
I have a question that's not answered on this page.